07/10/2020
Proud of our football team!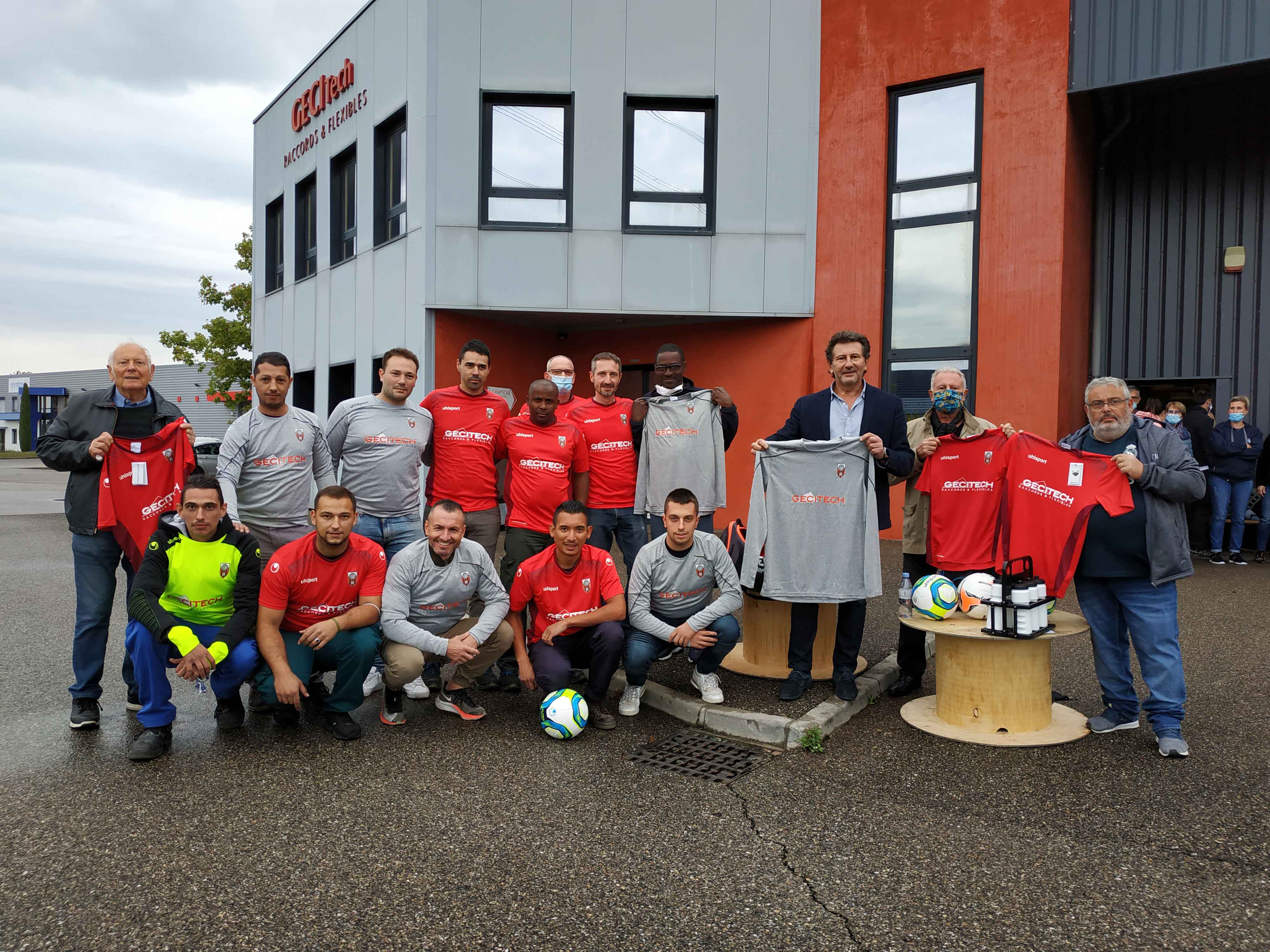 After a very successful first season, but disrupted by the health crisis, the team of the Geci Football Club de Mions, is coming back for this season 2020-2021 (FSGT69 football championship at 7, leisure level).
Composed solely of GECITECH staff and sponsored by the Group, the team was created in November 2019 on the initiative of a few employees, motivated by the idea of participating in a sporting and collective adventure between colleagues.
The official presentation of the jerseys was held this Thursday, October 1st in the presence of Patrick, Alain and Jean FAVRE, who enthusiastically support the project.
Many Mions staff were also present to encourage the players and wish them good luck for the new season.