GECIFLEX PU/AL/EX Polyurethane reinforced hose
100% translucent and antistatic polyurethane polyester, stainless steel wire without halogens or plasticizers.
Product highlights
Powder suction and discharge hose for food, pharmaceutical and cosmetic industries requiring a food contact certification for explosive area
High resistance to UV and ozone
Technical features
Available from ND 38 to 100mm (1.5 to 4 inches)
Working temperature range from -40 to +90°C (-40 to 194°F)
Standard manufacturing length 10m (32.8 feet)
Assembling possibilities
The 316L stainless steel swaged fittings are monoblocs (without welding) in accordance with the NRS® design (Non Retention System). All kinds of fittings available on request (SMS, DIN, CLAMP, RJT, ISS, FIL, GAS, NPT, JIC, FLANGES, etc.).

Standards and certifications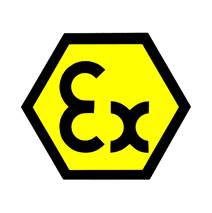 Atex validated by INERIS in accordance with the certification n°24576/12 (Assembly by GECITECH).